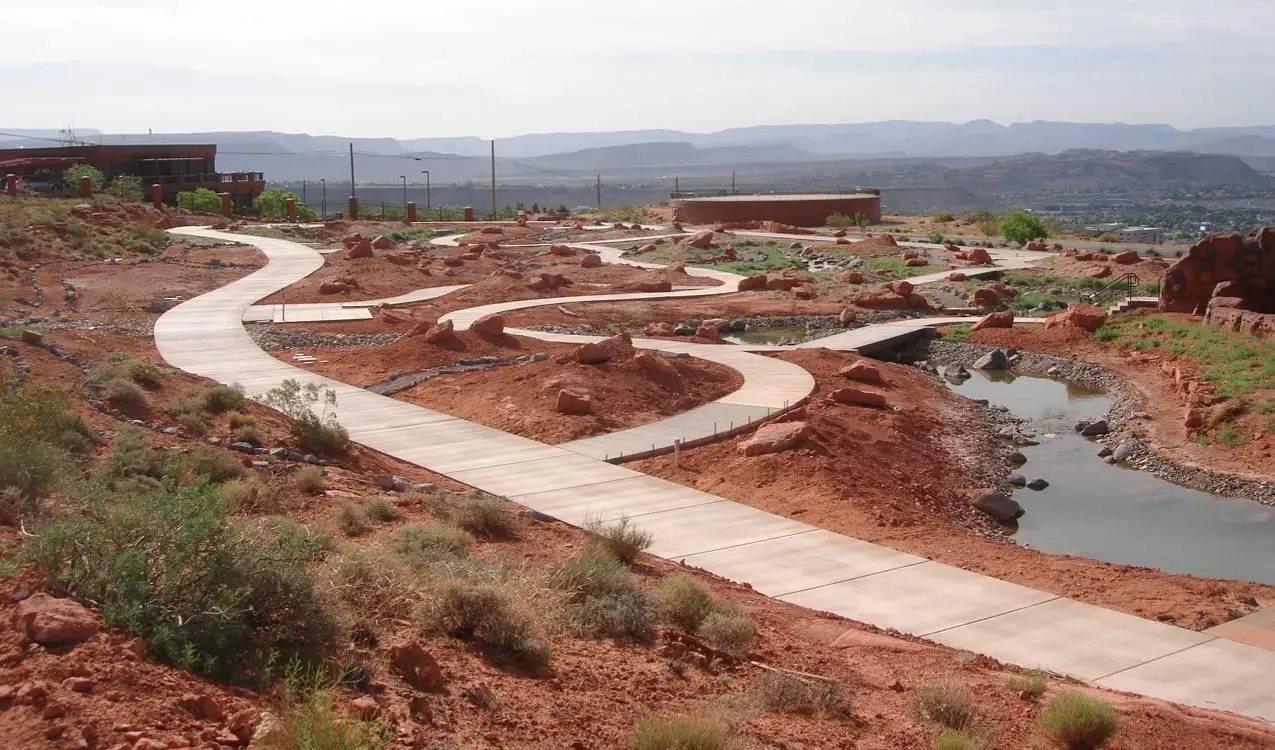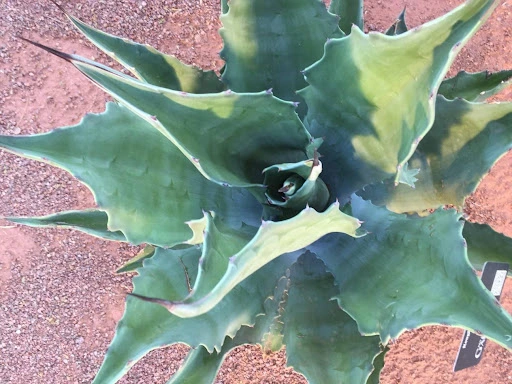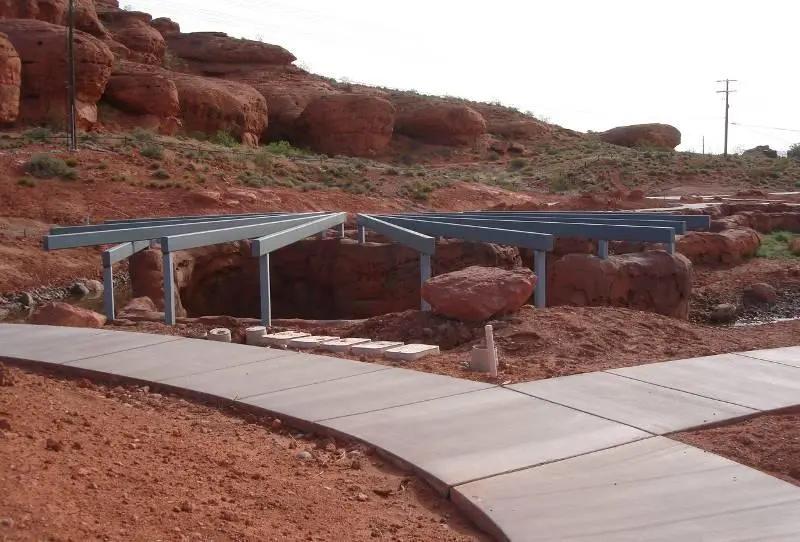 Project Info
Rosenberg Associates had the unique opportunity to provide engineering services for a one-of-a-kind public enhancement project that was a joint venture between three public entities: Washington County Water Conservancy District, the Virgin River Program, and the City of St. George.  The Red Hills Desert Garden is Utah's first interactive desert garden showcasing water-efficient landscapes, endangered species and prehistoric tracks in one central location.
Rosenberg Associates partnered with Natural Channel Design to engineer a functioning stream as the park's water feature.  Having a water feature in a park is not uncommon, except that this water feature needed to not only provide a visual enhancement to the park, it also needed to function as a biologically sustainable habitat for the Virgin River native fish species.  This was accomplished by designing a stream that utilized water pumped to the park from the Virgin River, that featured pools and eddies that invite productive fish habitat, and that had the capability of mimicking seasonal low-flow and high-flow conditions.
Mark Goble, landscape architect for the City of St. George Parks Planning, was given the charge by WCWCD director Ron Thompson to design a "world class" showcase garden – a place where the public could come and be educated about water-efficient landscaping methods and plant species in an up-close, interactive environment.  Working with Kim Campbell Architects, Mark produced a garden design that featured multiple pathways, resting points, shade structures, bridges and stepping stones, that crisscross the stream and landscaping in every direction.  The focal point of the park's design is the stream water viewing area, accessed by a red-rock slot canyon that draws visitors to three plexiglass panels that allow an underwater view of the fish habitat – that is if the Virgin River water is clear enough on the day you visit.
PCI provided initial site grading and utility construction, Cost of Wisconsin provided the slot canyon faux rock construction, and Interstate Rock provided the final construction of stream features, landscape structures, and garden shaping.  Other local businesses contributed labor, plant materials, and other final touches.
Work Performed:
Base mapping and survey
Geotechnical investigation
Stream hydraulics modeling and pump station
Slot canyon retaining wall structural design
Project construction plans and specifications
Construction engineering
Construction surveying
Need any help? Please email or call us and we would be glad to answer any of your questions.