Rosenberg Associates
Rosenberg Associates is located in beautiful St. George, the heart of Utah's Dixie. Our staff includes 7 licensed civil engineers, 1 licensed structural engineer, 3 licensed land surveyors, and a strong support team of project managers, designers, survey crews, and administrative staff.
Our service area includes projects throughout Southwestern Utah and adjacent regions. This area is well known for its rugged and picturesque scenery. Our diverse terrain presents special challenges, from unique soil conditions to extreme climate variations between the mountain tops and the lower deserts. As our population continues to explode, we strive not only to stay on the forefront with our clients and with government regulatory agencies to keep our projects viable, but also to preserve the majestic views, critical terrain features, endangered habitat, and wide open spaces that make our region so attractive.
Our ability to listen to new ideas and be flexible during the design process has resulted in successful projects for both the developer and the community.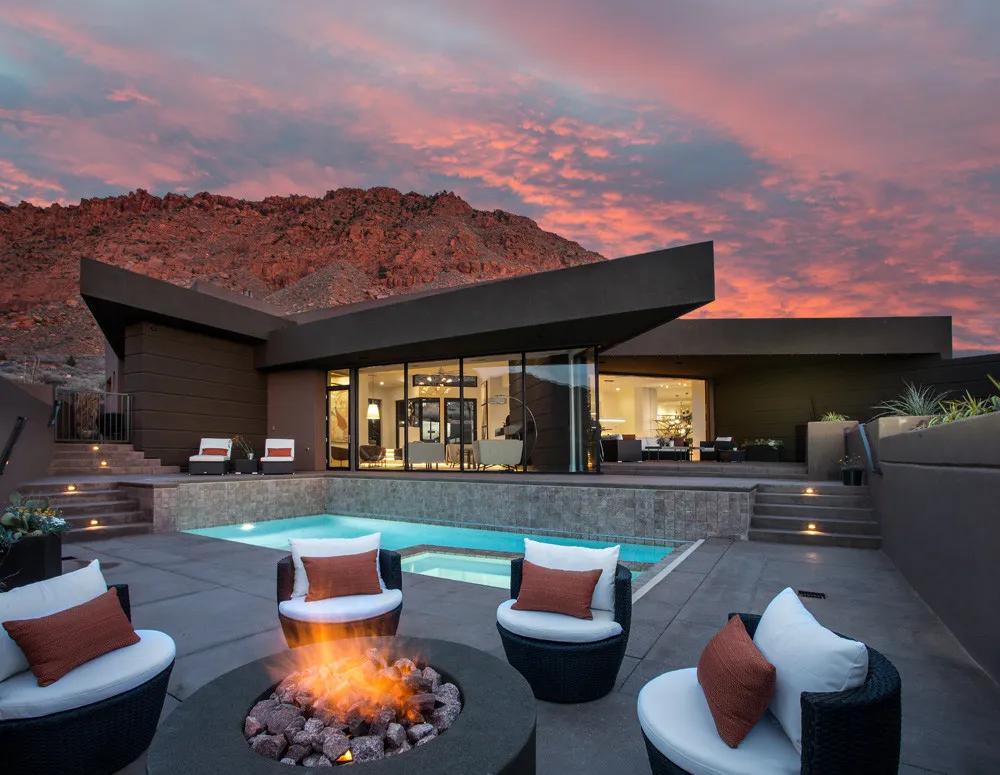 When Rick Rosenberg founded Rosenberg Associates in 1989, he was immediately faced with the challenges associated with large scale residential development, beginning with Sunbrook, a 550-acre master planned golf and residential community. Today, Sunbrook has become one of the premier golf communities of Southern Utah, and has set a standard for many of the area's master planned communities to follow.
Using the Sunbrook experience as a template for subsequent projects, we have become the area leader in residential development engineering; with other projects including Sun River St. George, Utah's first adult retirement community; Coral Canyon, Utah's first large scale land project involving a partnership between a private developer and the Utah School Trust Lands Administration; and Elim Valley, Southern Utah's first community to incorporate Traditional Neighborhood Development (TND) standards.

Let's Build Something
Need any help? Please email or call us and we would be glad to answer any of your questions.
Rosenberg Corporate Office
352 East Riverside Dr., Suite A2
St. George, UT 84790
Phone: (435) 673-8586
Fax: (435) 673-8397